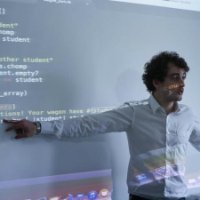 Boris Paillard
CEO @Le Wagon
After 3 years in financial markets, I got bored and launched Le Wagon. Our mission: bring technical skills to creative people.
See for yourself
My Favorite movies
2001 - Space Odyssey

Humanity finds a mysterious, obviously artificial, object buried beneath the Lunar surface and, with the intelligent computer H.A.L. 9000, sets off on a quest.

Monsieur Hulot

Monsieur Hulot comes to a beachside hotel for a vacation, where he accidentally (but good-naturedly) causes havoc.

Alien

The commercial vessel Nostromo receives a distress call from an unexplored planet. After searching for survivors, the crew heads home only to realize that a deadly bioform has joined them.